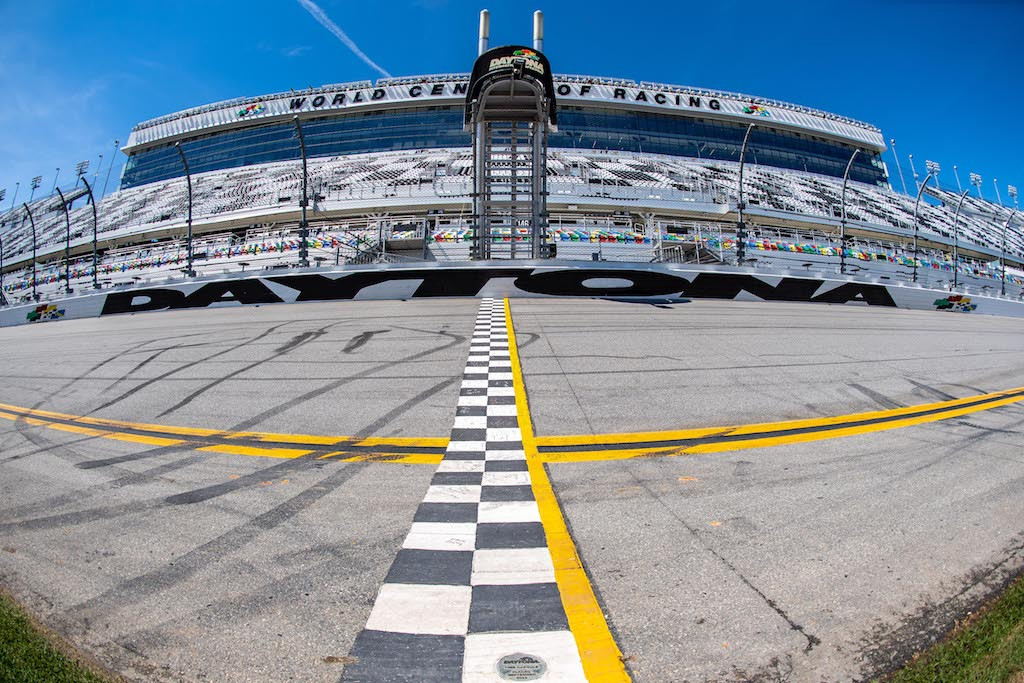 The finish line at Daytona International Speedway. Photo by Align Media, courtesy Pirelli.
DIABLO™ Superbike Range to Host Star-Studded Lineup
ROME, Ga. (March 10, 2021) – Pirelli Tire North America is set to return to the iconic Daytona 200 with a star-studded rider lineup that is determined to make a run at the brand's title defense. Following the cancellation of last year's event, the 79th running of the Daytona 200 is set to take place for the first time in nearly two years on March 13, 2021. Pirelli will bring its complete DIABLO™ Superbike range to the grid as the brand looks to repeat its 2019 race-winning performance.
The 2019 Daytona 200 was won using a DIABLO™ Superbike SC1 front and DIABLO™ Superbike "Daytona" compound rear tire. Pirelli will be bringing this combination along with others to the event for 2021 in order to contest in the Daytona 200 and also the Pirelli sponsored ASRA National sprint races.
"Daytona is a special race and one that Pirelli takes great pride in as you saw with the brand's success there in 2019," said Oscar Solis, road racing manager, Pirelli. "It's been almost two years since we last ran here at the iconic speedway and the goal is to continue where we left off, which is to get the DIABLO™ Superbike range back in the winners circle. We've got a talented lineup of riders who are very capable, and thanks to Orion Motorsports and Mark Tenn Motorsports, there will be an extra incentive up for grabs if a Pirelli rider is successful in our title defense."
Joining Pirelli's lineup for 2021 are several new faces such as former World Superbike rider Geoff May, as well as numerous other household names that includes current British Superbike Championship racer Brandon Paasch, Tyler O'Hara, Andrew Lee, Jason Farrell, Cory West, Kevin Olmedo, Dustin Richards, Gary Yanconskie, Ryan Jones, female racer Jessica Capizzi and more.
"I'd like to give a big thanks to Pirelli who have played a big part in making the Daytona 200 possible this year," said Geoff May. "Together with Pirelli, I've had lots of success throughout my career. I'm looking forward to returning to the high banks of Daytona with the Pirelli DIABLO™ Superbike slicks."

Top-10 Daytona 200 finishing bonuses will be available to Pirelli racers courtesy of Mark Tenn Motorsports and Orion Motorsports. For complete details and eligibility on the contingency program, contact Mark Tenn Motorsports.
Click Here to learn more about the 2021 Daytona 200.
For more information about the complete line of Pirelli motorcycle tires, please visit Pirelli.com